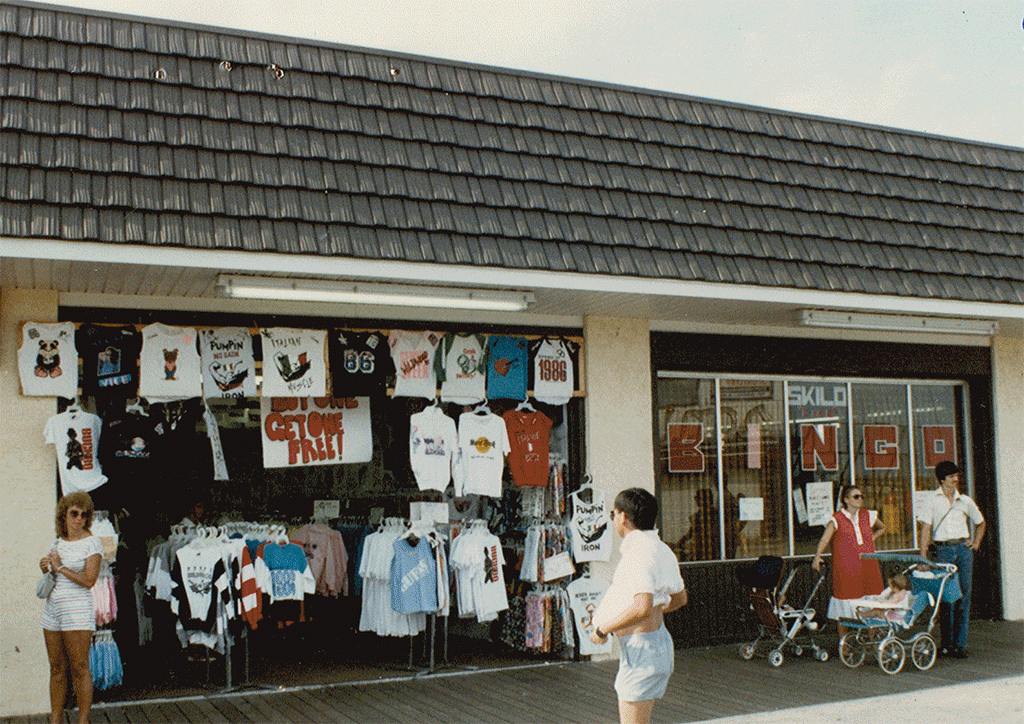 The summer of 1986 brought a new wrinkle to the endless battle between partying young vacationers and the authorities of Wildwood, New Jersey. A case from earlier in the decade made its way to an appeals court just before Senior Week 1986, with the court ruling that Wildwood could no longer hold people overnight for minor crimes.
The town, undeterred, vowed to press on against the partiers even though it could no longer jail them. "Kids would be gravely mistaken if they think that decision gives them a right to break the law," then-City Council president Edward Herman told the Associated Press.
Herman was fighting a losing battle. Wildwood by the Sea, which chronicles the history of the four municipalities that make up the Wildwoods, goes into great detail about the problems of Wildwood in the 1950s: intoxicated travelers, litter strewn about the beach and boardwalk, public changing under the boardwalk. Special cops were brought in to deal with rowdy drinkers as early as 1949.
The city will probably never shake its rep as a party town. That's part of its appeal to vacationers—the brazen tackiness and the lewdness of it all. It's the same with the Wildwood boardwalk.
The Wildwood boardwalk in 1986 was not all that different from the boardwalk back when the town first exploded as a resort destination post-World War II. And the boardwalk, which travels through all of Wildwood and 10 blocks of North Wildwood, is definitely not all that different today.
I think so, anyway. But that assessment also sounds like the kind of hoary cliche journalists write without really checking into it, so I decided I would. I've been chronicling the tacky t-shirts they sell on the Wildwood boardwalk since 2012. It was time to compare them to some much older ones.
I received help from Taylor Henry, president of the Wildwood Historical Society and author of Wildwoods Houses Through Time. Henry was incredibly generous with her time and helped me scour the Wildwood Historical Society archives, which contained a property records survey done by North Wildwood in late summer 1986. I salute Henry, as well as the anonymous bureaucrat who took these photos and the people who digitized them years later. This column couldn't exist without them.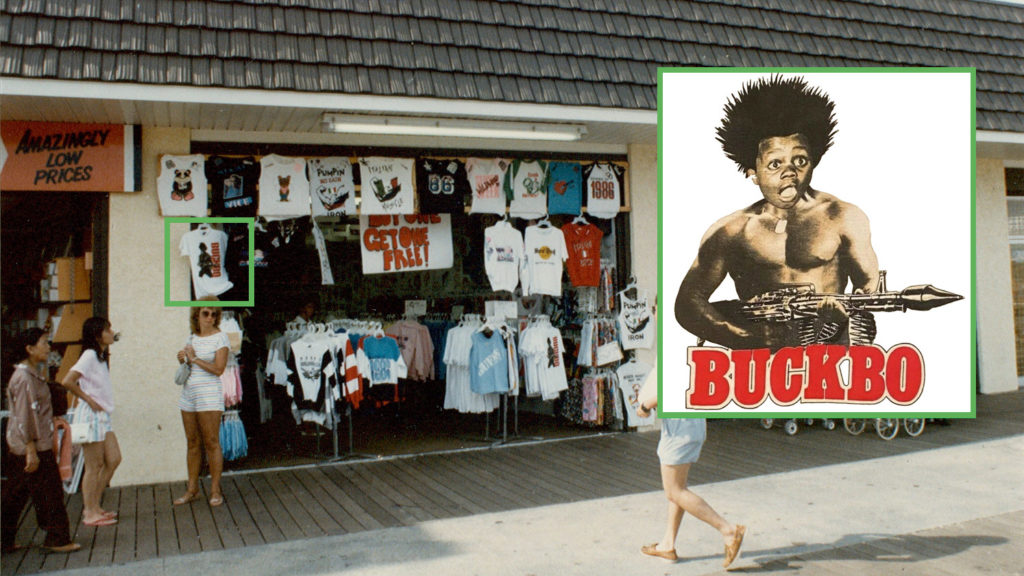 Buckbo. Billy Thomas played Buckwheat in the Our Gang comedies for a decade starting in 1934. How'd he end up on a t-shirt mashup 50 years later? The Little Rascals remained popular on television as syndicated filler well after production ceased in 1944. A 1977 Little Rascals book sold 52,000 copies. In the 1980s, the shorts still aired on both cable and over-the-air TV.
Eddie Murphy did a Buckwheat parody for Saturday Night Live sketches starting in 1983, giving the character new life. Meanwhile, the tremendously titled Rambo: First Blood Part II made $150 million at the box office in 1985. Both were cultural forces in the 1980s, albeit ones that would seem to exist on parallel tracks. But the '80s were weird, so it only made sense to… combine them? As you can see, the shirt comes in horizontal and vertical versions.
One must be careful when purchasing a t-shirt on the Wildwood boardwalk. Always ask the question, "Is this shirt kinda racist?" In the case of the Buckbo shirt, people did feel that way: In May 1988 a Moscow, Idaho, J.C. Penney pulled its Buckwheat t-shirts after customer complaints; an AP report identifies a "Buckbo" shirt among them. From this evidence we can learn one thing: The Buckbo t-shirt fad was big enough that it 1) made it to an Idaho J.C. Penney and 2) lasted at least two years. (Buckwheat parody t-shirts were apparently all the rage. Here's a Beastie Boys/Buckwheat shirt for sale on eBay; here's a Spuds MacKenzie/Buckwheat shirt.)
Also, here's a photo of Dee Snider wearing a Buckbo t-shirt.
In a followup, Snider said that "sadly" he did not have it anymore.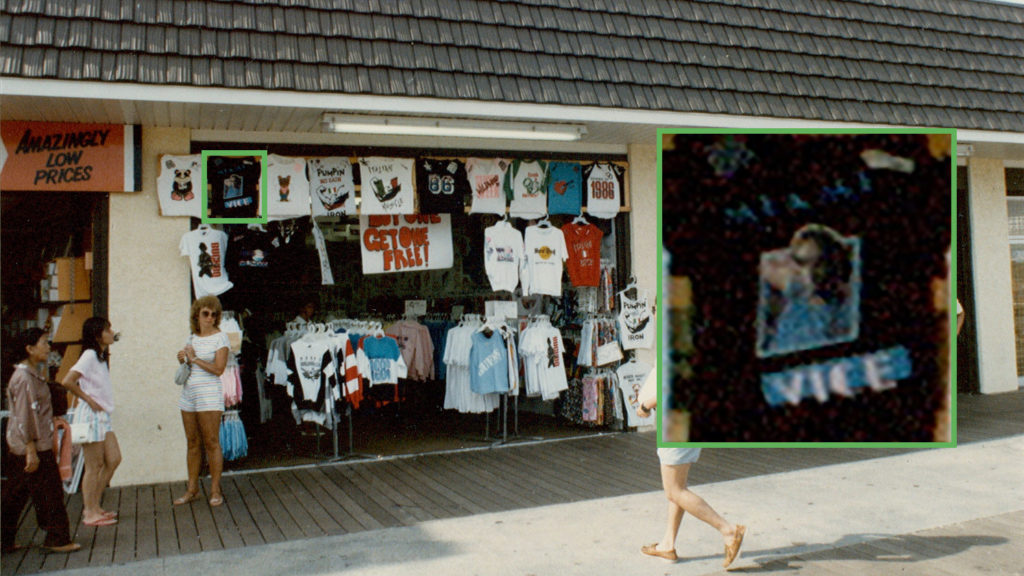 Miami Vice. This was actually a harbinger of popularity rather than a reflection of it. Miami Vice wasn't in the top 30 shows in terms of television ratings for the 1984-85 season, but a summer of t-shirts on the Wildwood boardwalk (and, presumably, Miami) had it in the top-10 most-watched programs by the next year. I think that's Crockett.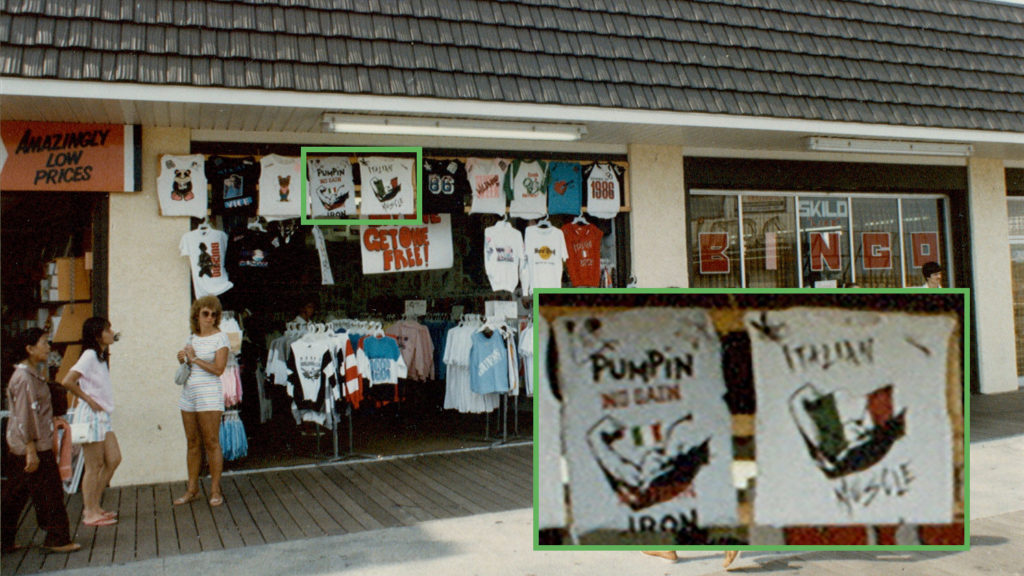 Pumpin' iron and Italian muscle. A forerunner of the modern-day "Suns Out, Guns Out" t-shirts, the muscle drawing on these shirts appear to be based off promotional photos of Arnold Schwarzenegger made for the 1977 film Pumping Iron. Nothing says "Italian muscle" like Arnold!
One of the shirts reads, charmingly, "No gain, no pain." That seems backwards, but it's actually closer to the original Ben Franklin quote.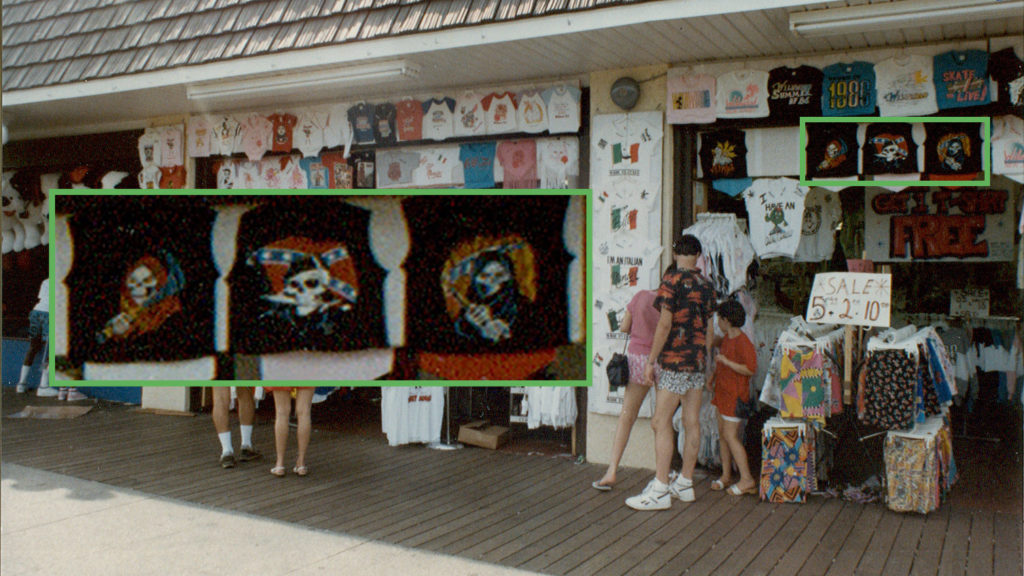 Confederate flag garb. Sometimes it's not so hard to tell when a shirt is racist. By 1986, the variant of the Confederate battle flag was ingrained in American culture. A Civil War merch seller estimated that June that 100,000 items with the flag were sold per year. New Jersey's status as a union state makes it tough to defend Wildwood confederate flag shirts as Southern pride, but they're still for sale today.
In 1986, a Florida resident told the Orlando Sentinel why he had a confederate flag on his car: "To me it's more a geographical thing than a racial thing, though there are some racial connotations to it."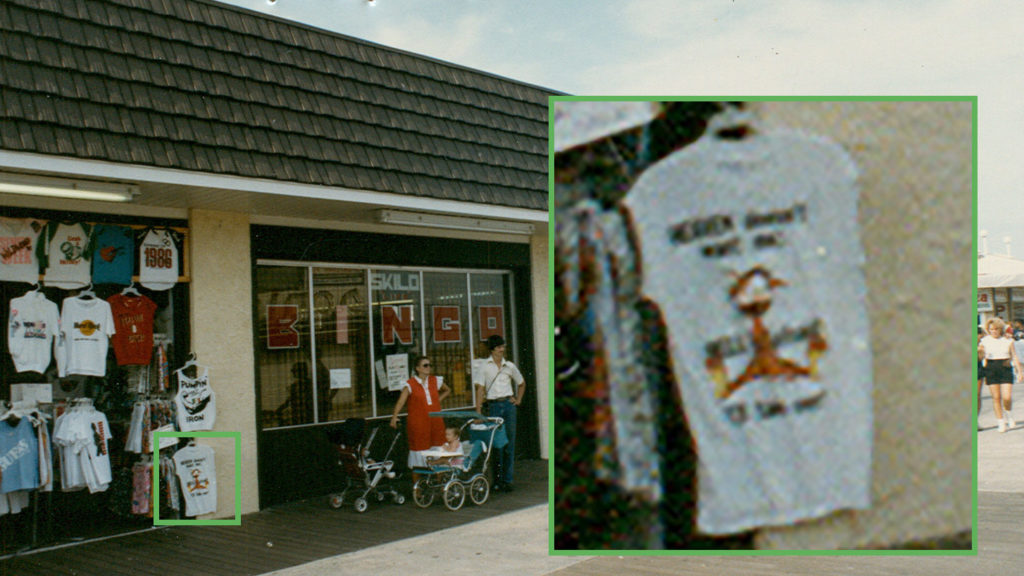 Bill the Cat. Berkeley Breathed's comic strip Bloom County ran throughout newspapers in the 1980s. Bill the Cat was meant to be the anti-Garfield—Breathed hated Garfield and its merchandising craze—but ended up on merchandise anyway. Sorry, Berkeley!
The text on the shirt reads "Heaven doesn't want me — hell's afraid I'll take over." Imagine how much funnier this shirt would be if it had Garfield on it.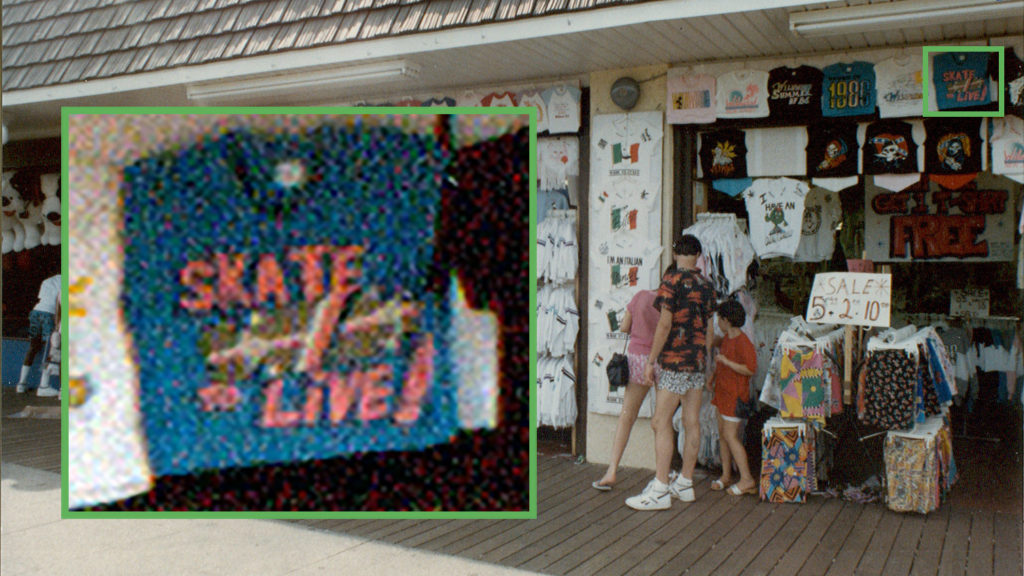 Skate To Live. This is the Supreme of its day.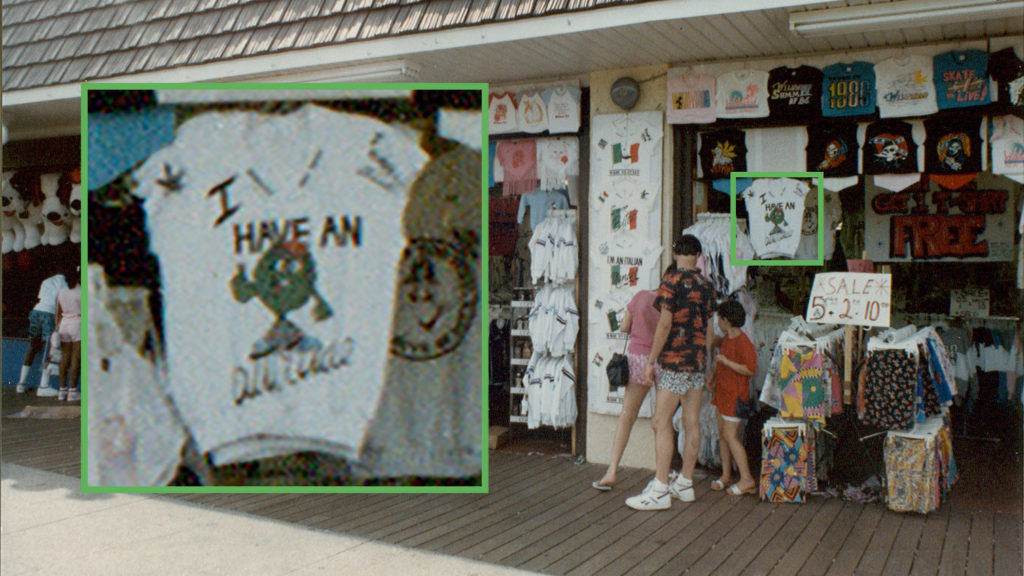 I Have An Attitude. I spent three hours last night trying to figure out who this character is. A knock-off Mr. Men guy? Help.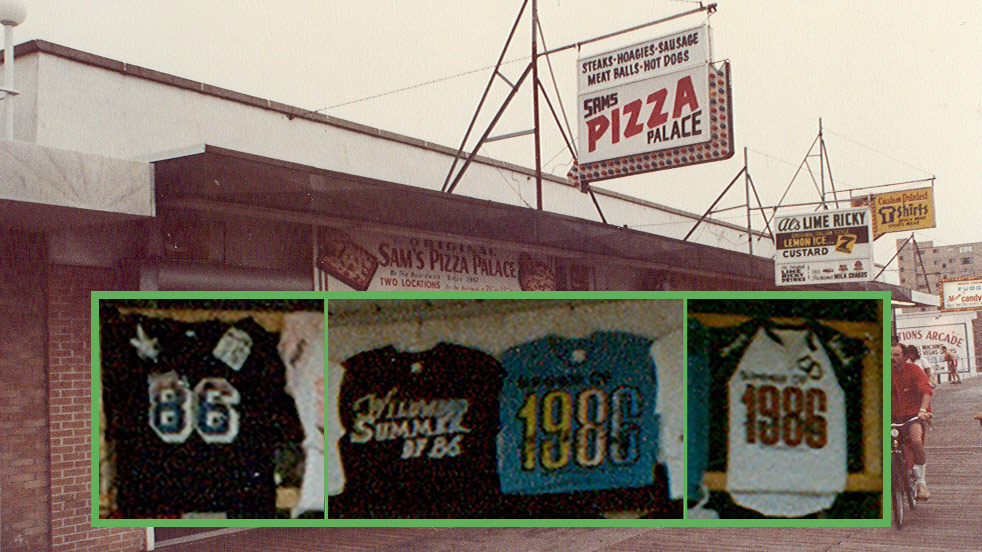 1986 Wildwood tees. A lot of my attraction to Wildwood has to do with my own feelings toward the resort and the personal nostalgia I have for the city. Thinking about Wildwood connects me with my parents, with their parents, with old friends I never talk to anymore, with my wife. I dragged her to a near-empty Wildwood in October a few months after we first met. I bought her a neon "Turn down for what?" hoodie.
My mom tells me I did go to Wildwood in 1986. It was our first time staying at the Port Royal, a beach hotel in Wildwood Crest my parents still book every year. Obviously I don't have any memories of that trip—I do remember this was around the time a photo of our family friends ended up in the brochure for the hotel—but those old 1986 t-shirts do make me think of my own senior week.
It was 2000. We stayed on a teen-heavy stretch of 26th Street, the border between Wildwood and North Wildwood. We rented a room in a dirty old motel for $125 a week. (Unlike my parents decades earlier, I got my $25 security deposit back.) A few months earlier, we went to Wildwood after the prom. The year before I went down with two of my friends; we teased my buddy endlessly about the McDonald's parody MadCow's shirt he bought. Really, we were just jealous he could still attract all the girls while wearing that stupid shirt.
None of these were particularly great moments of my life, but looking back makes me think of the potential of youth. Once I was one of those young partygoers dodging authorities, even if by the time I was a teenager Wildwood could no longer hold me in jail overnight for breaking curfew. Once my parents were those people. I feel connected through the years.
Or not. They're just t-shirts.