I've spent no less than one trillion years this quarantine thinking about, worrying about, and ethically debating amounts. How much toilet paper do two people really need? If you only go to the liquor store every two weeks, should you also pick up a bottle of wine at the grocery store even though you don't have a car and will have to carry the heavy wine back to your apartment? Do you buy two bottles of wine? Is it unethical to buy two bags of flour even though you haven't seen all-purpose flour in weeks and your fellow citizens might need some? And of course: how much pot is the right amount of pot?
For the longest time, I never thought about this question. I had pot in my apartment and my pot served me well. I used the pot whenever I wanted and it seemed to be enough. Never once did I look around and say hmmm… is this a normal amount of pot for a person to have? Should I have more?
But then last week, I saw something that haunted me.
I was casually watching Bon Appetit Youtube videos as they are the only thing that brings me joy. Because no one is allowed to go to work right now, the chefs are working from their own homes. While watching Brad Leone make a fermented garlic ginger paste, I was overcome with questions. Look at how much pot this man has!!!!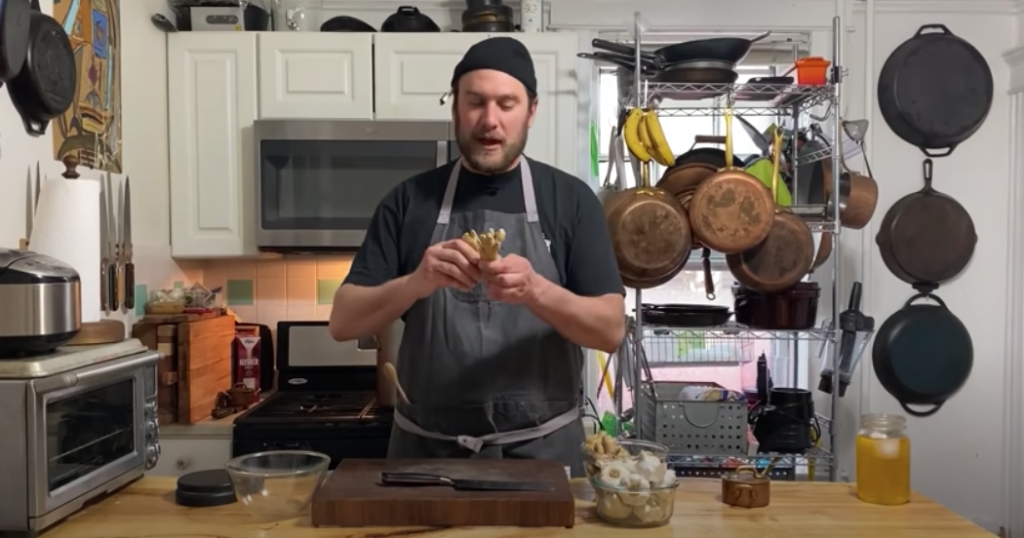 By my count, Brad Leone has no fewer than 17 pots/pans in his kitchen. Now, I cook a lot. I used to cook about four dinners a week, but now all I do is cook and my religion is washing dishes and I hate it. What is a normal amount of pots and pans for an adult to have?
In my apartment I have only nine pots and pans total! NINE! I thought this was so many pots, plenty of pot, but now, you know, I am not so sure. Brad Leone seems to have more cast iron skillets than I have total pots and pans.
As a solid medium, I turned to my elders for advice. Megan Greenwell had 8 pots, and some pans. David Roth had "five or six pots/pans." Bert has 11 pots and pans, all of which he knew everything about. Barry Petchesky says, "6." Drew Magary claims you only need 3 things: skillet, big pot, and a smaller pot. Dan McQuade says you need "as many as you need, but, like, at least 3 pots and 2 pans." Dave McKenna said that he has "more than 100 guitars."
So there you have it, folks, you simply need some pots and pans: enough to make you happy and calm and not so many that you will forget you have some and they will dry out unused and be sad.
UPDATE: Unnamed Temporary Sports Blog reached out to pot overlord and Bon Appetit Test Kitchen star Brad Leone for comment on how much pot a person should have. Leone says:
whatever you're into.. have 3 and cook or have 37!

Brad Leone
When asked how many pots he personally has, Leone told us: "Like actually own all over idk 56-60 ha."